In late 2007, we fulfilled a dream by purchasing a waterfront condo, a weekend getaway. Our condo is located at Day Beacon in Belhaven, NC, right on the Intracoastal waterway (ICW). We also got back into boating after a nearly 30-year hiatus with a 27' Chaparral!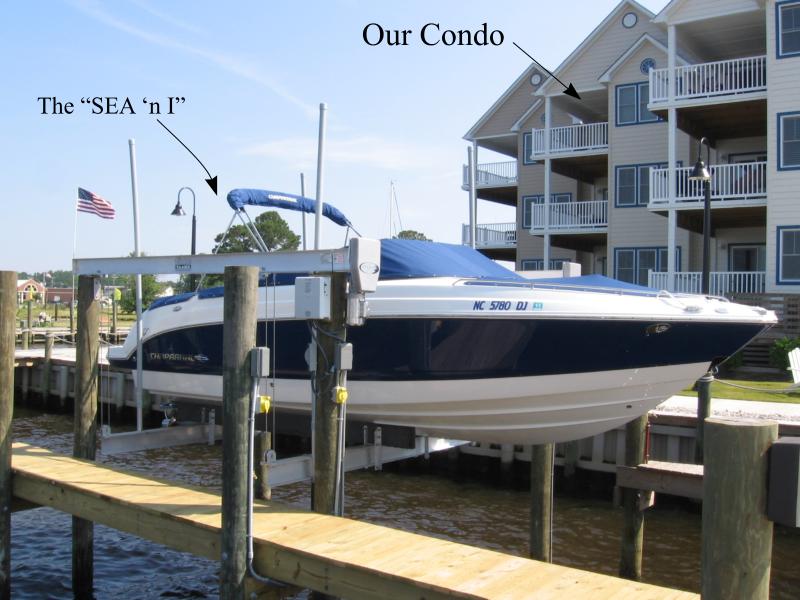 Day Beacon consists of four buildings, each with 9 units, spread over three floors. Belhaven is a sleepy farming down in Eastern NC, but it has a lot of waterfront. The town has been "reviving" itself in recent years as the economy has improved and has some really wonderful restaurants, for example.
Each 2-bedroom unit is well constructed, complete with sprinkler system in each unit and elevators. When you buy a condo, a boat slip is included, and there is a pool and pavilion (where we have Happy Hours and periodic cookouts). Prices are far more reasonable than, say, New Bern or other more established waterfronts. The town has a major grocery store, gas stations, drug stores, 4+ restaurants, liquor store, hardware store, etc., so even though it has a small town flavor, it has basic amenities. Belhaven is a straight shot from Raleigh all the way on the same good road, Rt 264.
Below: The Views From Our Deck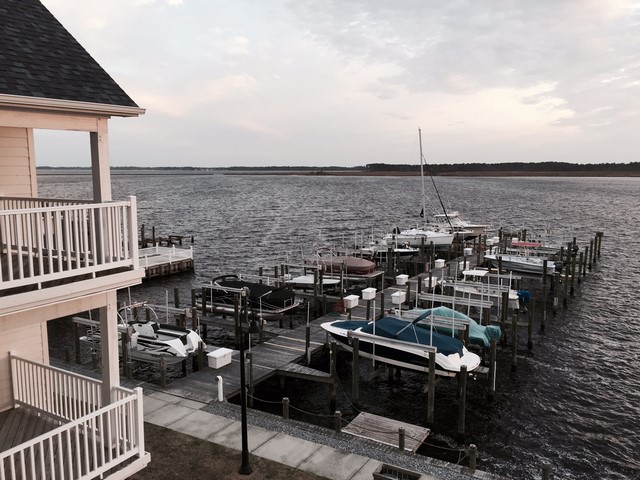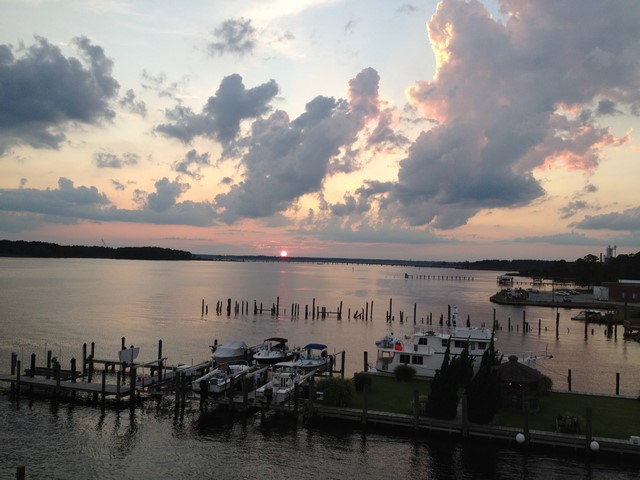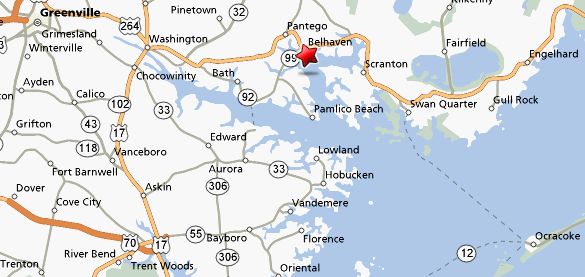 Back to Home Page