Pictures From Australia
These are photos that Michelle has taken in Australia.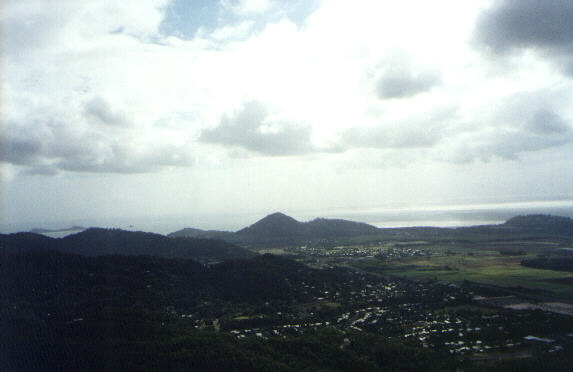 Cairns, as seen from the skyrail.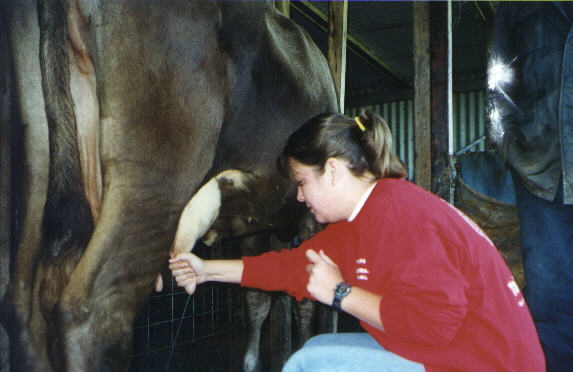 Michelle's farm visit -- milking a cow!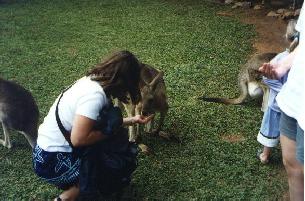 Feeding a kangaroo.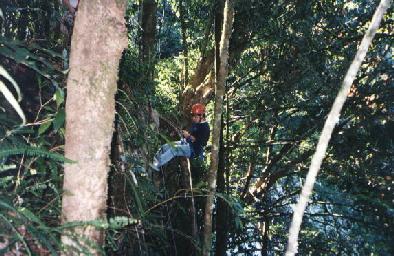 Michelle abseiling in the rain forest.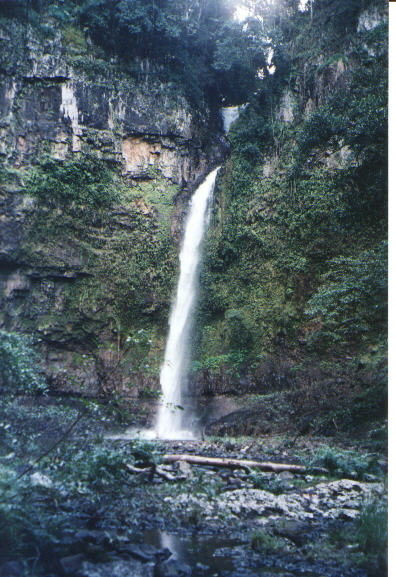 A rainforest waterfall, at the base of which Michelle went swimming.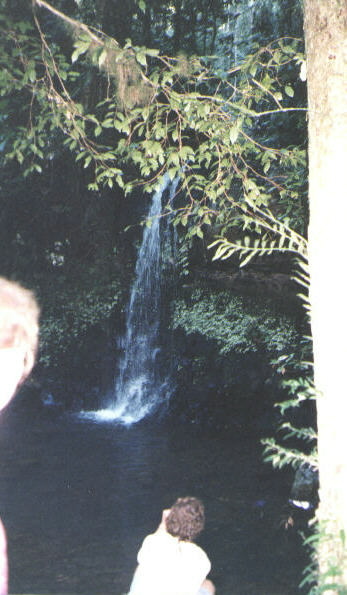 A small waterfall in the rainforest.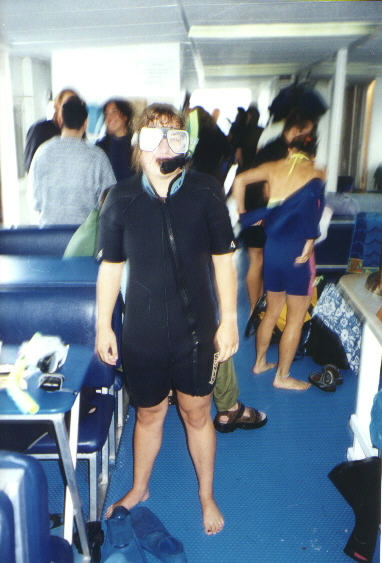 On the Great Barrier Reef, ready to snorkel!
Back to "Michelle's Trip to Australia"