WBRU, Brown University
1960s Memories
The following text appeared in the Liber Brunensis along with photos (now on other pages) in the Activities section under WBRU. If you have text from other years, please send it along!
1964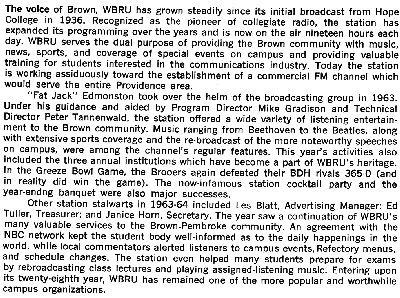 ---
These pages have been created and are maintained by Fred Brack ( ).
This page was last updated June 29, 2017. You are visitor since 01/01/05.