WBRU, Brown University
1960s Memories
One of the mainstays of WBRU broadcasting was sports. The away games were a challenge, with our little "remote" board and the inability to have two-way communication with the station. The infamous Fersguson Jones phone call was made to make sure the station was receiving us, then it was the 10 second countdown to "Brown University sports is on the air!"
And no one epitomized WBRU's sports broadcasts better than the late Pete Bedard. Hear a brief clip of Pete. Mark Jordan has provided some nice reminiscences of Pete and the process of setting up for a remote.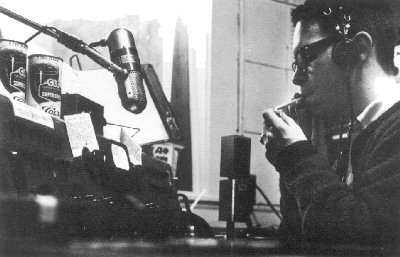 Pete Bedard, probably doing his folk music show on AM.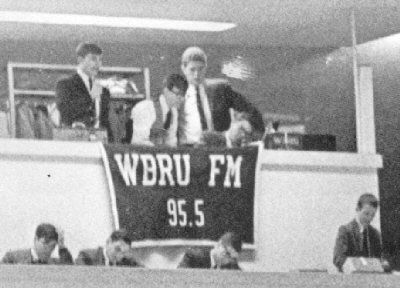 Jack Liebmann, John Leistritz, and Don Berns in the press box.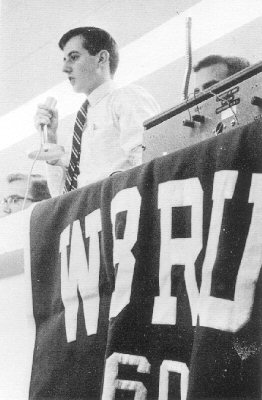 Phil Sheldon in 1964, back when 'BRU AM was on 560 (later 570).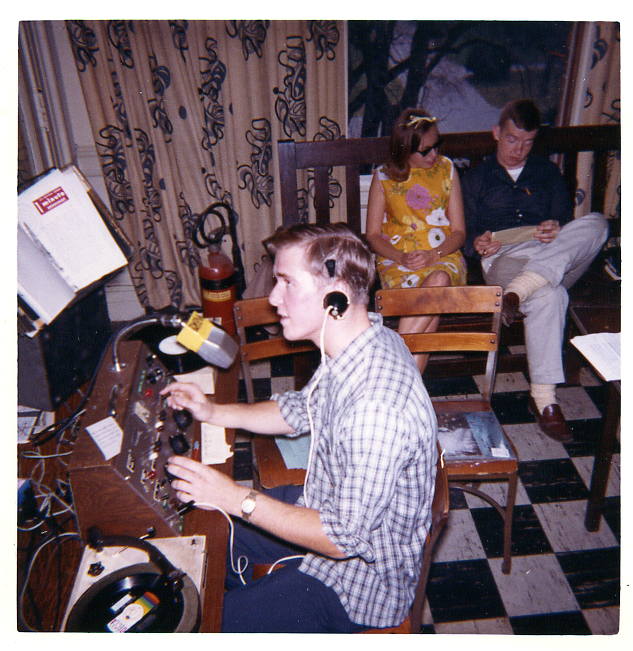 The remote board (being used temporarily at the station)
---
These pages have been created and are maintained by Fred Brack ( ).
This page was last updated June 29, 2017. You are visitor since 01/01/05.