WBRU, Brown University
1960s Memories
Here's a page where we can post group photos of the 60s bunch as they look closer to today. Email your contributions to Fred! (Official reunion photos are posted elsewhere.)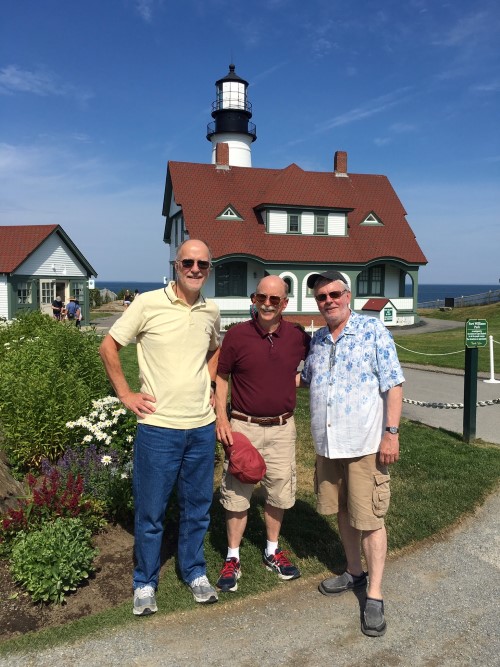 Fred Brack, Mark Jordan, Rob (Bob) Mulholland
(Portland Head Light, July 2016)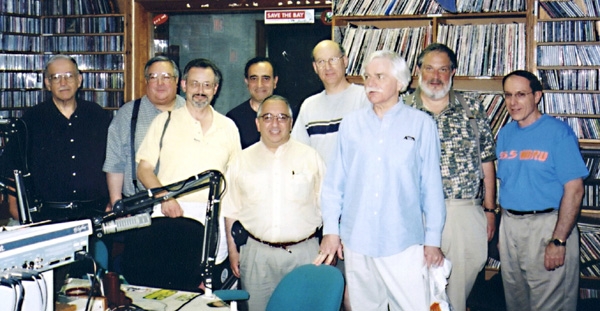 (L-R) Bob Kuller, Stu Aaronson, John Leistritz, Joe Nardino, Les Blatt, Art Norwalk,
Mike Gradison, Charlie Sokoloff, Pete Tannenwald (June 2003 via Art Norwalk)

Three 'BRU people and the rest of the "brothers" in this one, most of whom were frequent visitors to the station. (L-R) Dr. Don Fletcher '69; Paul Payton '69 (WBRU); (kneeling) Roy Walker '69; Mike Mallory '69; Jim Brennan '69 (WBRU); (kneeling) Dave Voymas '70; and Rob Sloan '69 (WBRU). Taken Labor Day weekend, 2002.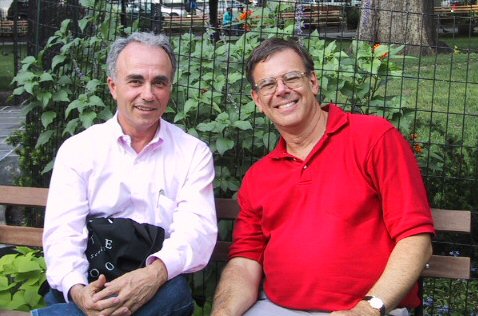 Vito Perillo, Paul Payton, taken summer, 2001, Union Square, New York City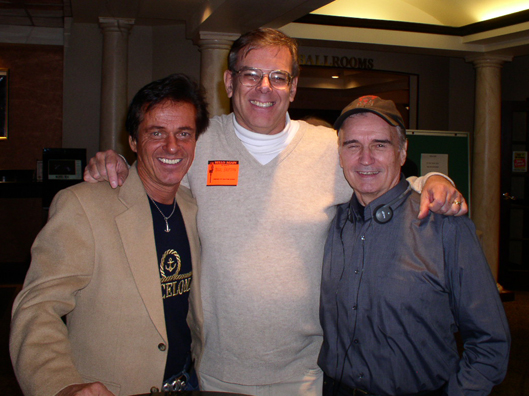 Paul with Eddie Rambeau ("Concrete and Clay," 1965) and Bud Rehak (co-writer), Oct 2003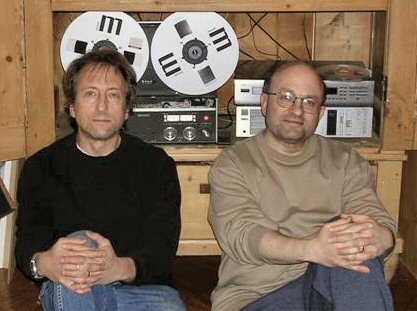 David and Adam Blistein, February 2005
---
These pages have been created and are maintained by Fred Brack ( ).
This page was last updated June 29, 2017. You are visitor since 01/01/05.