The following are pictures of some of the staff members taken in the mid to late 1960s. If you've got early 60s pictures, send them along!
See More Photos (from 1969)

Two of FM's founding fathers: Jack Edmonston and Les Blatt.
(We can only hope that Jack wasn't telling the Aristocrats joke at the board meeting!)


(From the 1964 Liber Brunensis)


John Leistritz, John Meier, Bob Cope


(From the 1966 Liber Brunensis)

Another lecture from Rich Brodsky!


(From the 1967 Liber Brunensis)


Don Berns


(From the 1968 Liber Brunensis)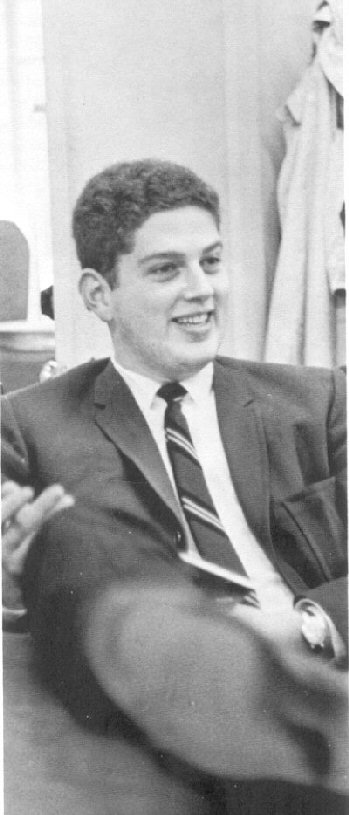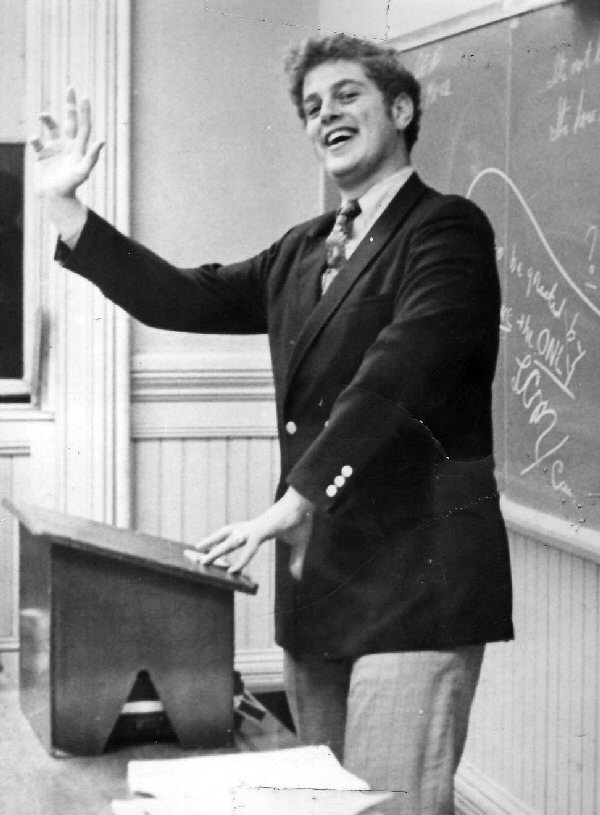 Don Berns, always happy!
(L) 1977 Liber; (R) February 1969, by Jim Brennan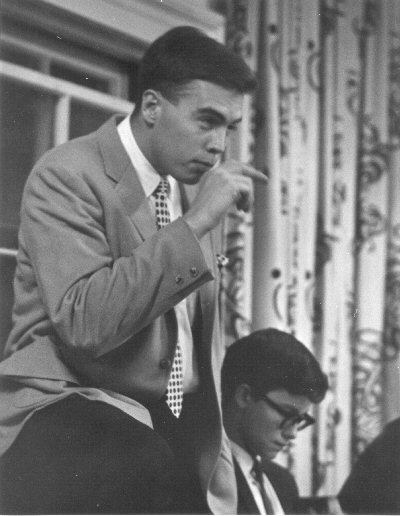 Someone has asked Jerry Hubeny a tricky question!
No help will be coming from John Leistritz.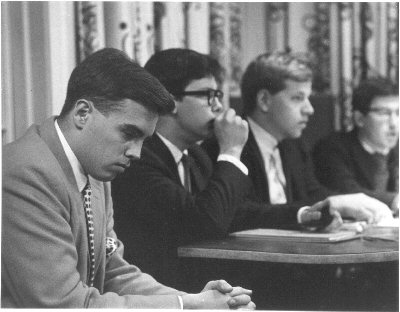 Jerry and John with fellow board members John Meier and Bob Cope.
Geez these meetings got serious at times!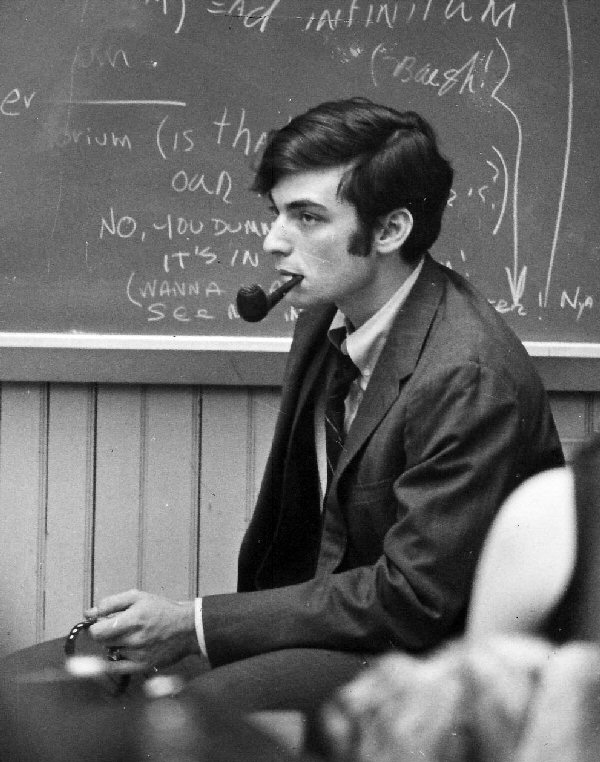 Ah yes, Harlan Hurwitz and his pipe!
(February 1969, by Jim Brennan)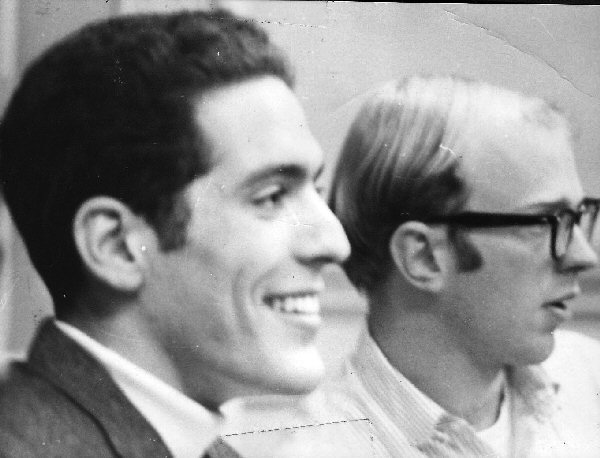 Ralph Begleiter and Mark Jordan
(February 1969, by Jim Brennan)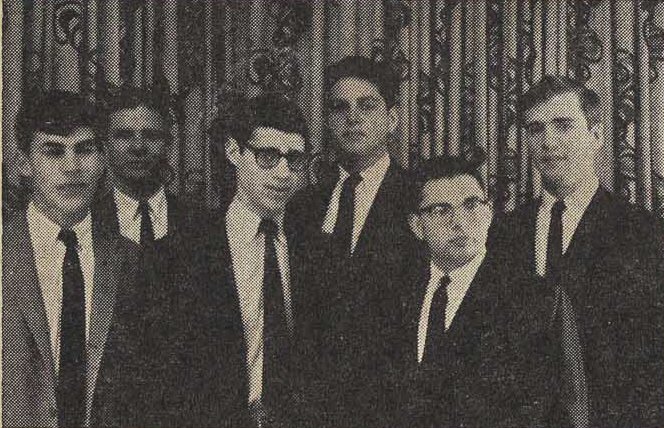 The Board in November 1966: Jack Liebmann, Rich Brodsky,
Andy Fisher, Don Berns, H Peter Dursin IV, Fred Brack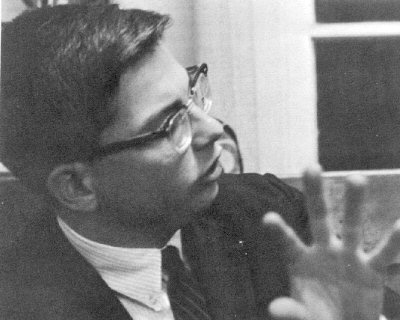 Pete Dursin
(From the 1966 Liber Brunensis)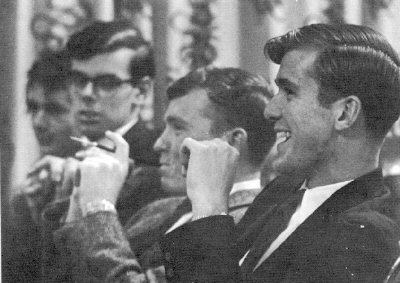 Fred Taylor, Paul Payton, George Hyde, Fred Brack
(From the 1966 Liber Brunensis)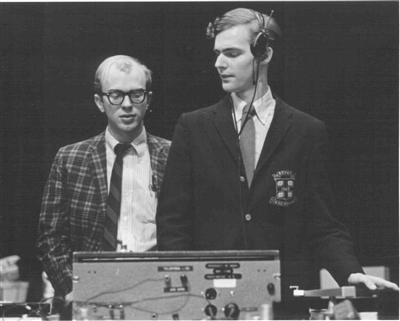 Mark Jordan and Larry Maier, circa 1969,
at Alumnae Hall for the Pembroke Penny Carnival Hop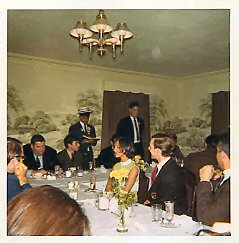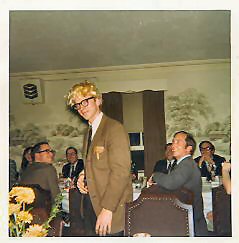 Jack Liebmann and Don Berns preside at the farewell to seniors dinner,
and a gift of hair is presented to Mark Jordan!
(We also see Ronnie Dane and Larry Maier in the first picture,
and is that Jovial Jake Smith in the second?)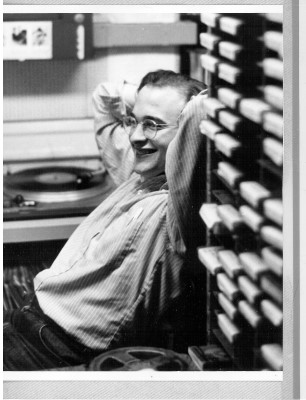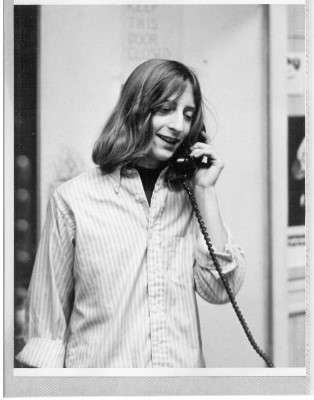 Adam and David Blistein circa 1970
| | |
| --- | --- |
| | And finally, here we have (from left to right) staff members Bob Mulholland (and his wife Rita), Suzanne Schaffner, Janet Levy (on sofa), Andy Fisher (looks like he want to leave), and a happy Barb Bertsch. (The occasion was Mark Jordan's wedding in January 1969.) |

See More Photos (from 1969)
---