Kathy Brack Receives Award Of Excellence!
The following is quoted verbatim from the Univeral Disability Advocates January/February 2001 Newsletter. The "Expo" referred to is the annual NC Assistive Technology Exposition.
In October, Universal Disability Advocates nominated Kathy Brack for the Award of Excellence in the Assistive Technology User category. Our nomination was selected and Kathy was presented with the Award of Excellence and honored at the Welcome Session of the 2000 Expo held on November 30 at the North Raleigh Hilton.
For more than a year, Kathy has worked with the State of North Carolina's Information Resource Management Commission Accessibility Work Group to research and recommend policies designed to ensure that effective electronic access is available for NC state government employees and citizens with disabilities. Because Kathy is an individual who uses and depends on assistive technology, she has made significant contributions in her various roles to further access to assistive technology devices and services.
The Advocates are proud to have nominated Kathy for the Award of Excellence. Congratulations, Kathy, for a well-deserved honor.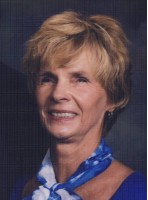 ---