Fred and Kathy's Trip to California Wine Country
October 2011
Overview
First, let's put the area in perspective.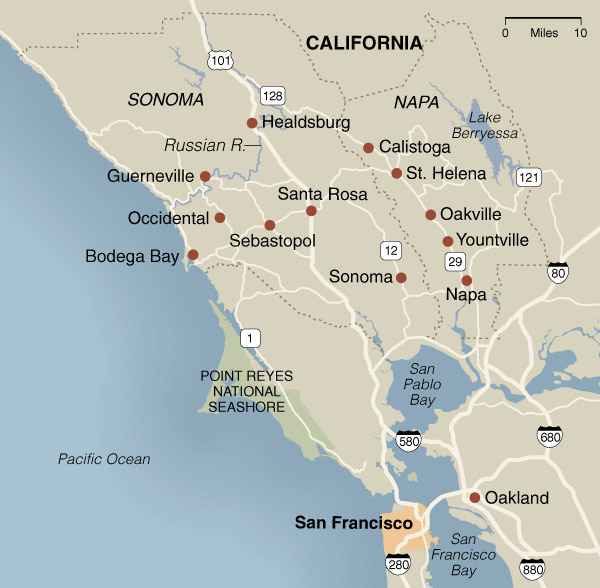 The Napa and Sonoma wine districts are side by side, separated by mountains, north of San Francisco. At the southern end of each district you find the namesake towns, and the districts extend northward. The mountains make crossing between the districts difficult; so as you can see in the map, there are basically only three roads connecting them. To visit, you'll probably want to stay on one side or the other, which is what we did, staying in Napa to visit Napa and staying in Santa Rosa to visit Sonoma. Accommodations can be pricey, so use a source like Trip Advisor to find something in your price range and see what travelers say about each place, and be sure to book well in advance. We chose a couple of Best Westerns and were satisfied.
Note that as you go south along the coast on Rt 1, the road appears to end. That's about where Muir Woods is located. We drove from Santa Rosa out to Rt 1 south and followed it to Muir Woods on our way to Salinas.
Napa
We traveled north from San Francisco to the town of Napa. We visited one winery the first day after we arrived, and four the next day. We were lucky to be able to hire a driver (for our rental car) on short notice, and he was quite knowledgeable of the area. Recommendation: SPLIT the tasting (one fee for one glass, two drinkers sharing). Most wineries serve generous pours. Ask at your hotel if they have any discount or free tasting fee passes, or look for an area winery information booth. AAA has a nice "Wineries of Napa and Sonoma Counties" map that we found very useful.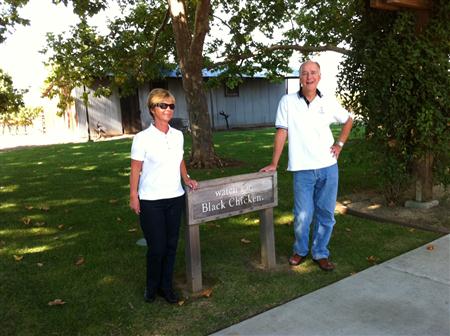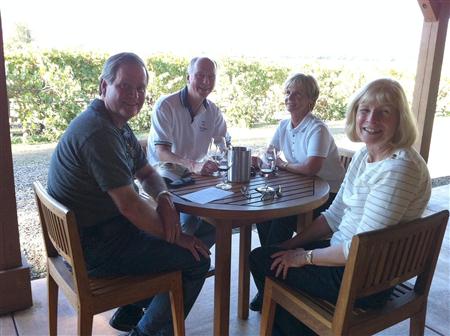 We started at Biale Vineyards, famous for its Black Chicken Zinfandel, which we love. You have to call for an appointment. Delicious wines!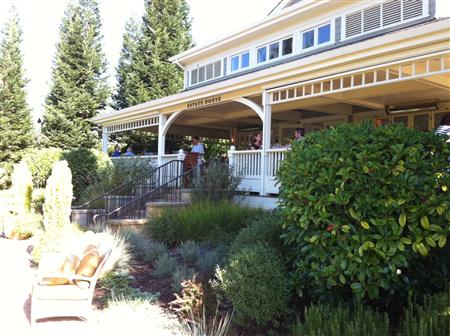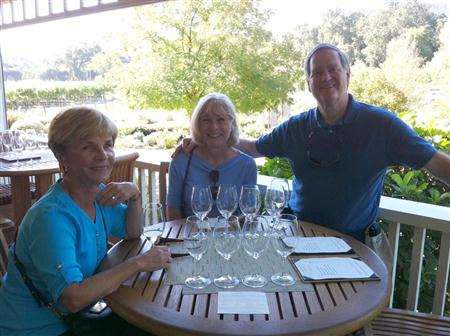 Our first stop the next day was Duckhorn Vineyards, perhaps best known for its Merlot (at about $50/bottle).
We had absolutely the BEST WINES OF THE TRIP here! Don't miss Duckhorn if you go to Napa!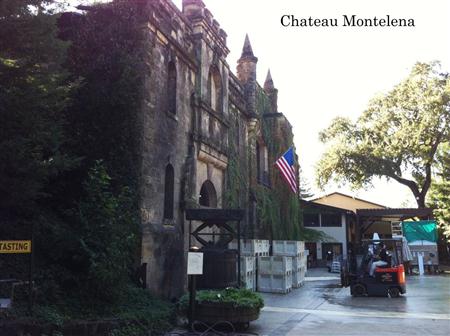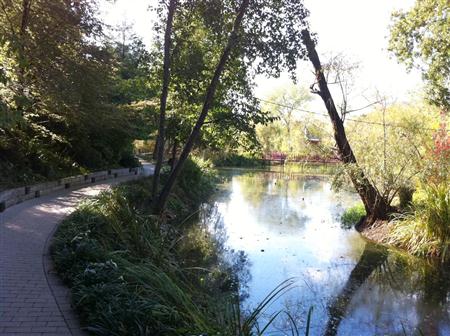 Next stop was the castle at Chateau Montelena, most famous for winning the white wine section of the historic Judgment of Paris wine competition.
The wines were OK (hard to follow Duckhorn!), and the grounds were very pretty.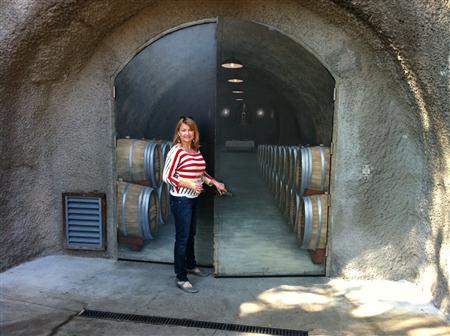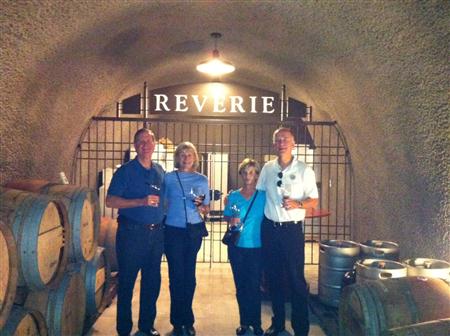 Then we had a lovely surprise: a winery our guide suggested, Reverie. It's not on any tour, you have to call. They couldn't have been nicer.
They took us through their entire facility, including the wonderful underground caves, serving us different wines at each location.
We ended up in the redwood grove (below right), where we had the lunch we had brought ... and some more wine!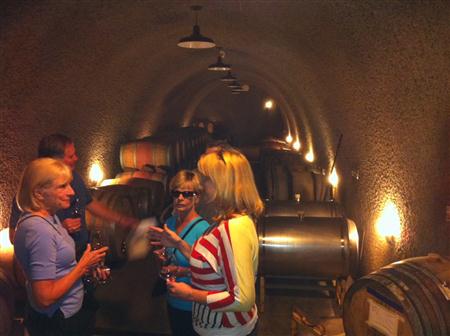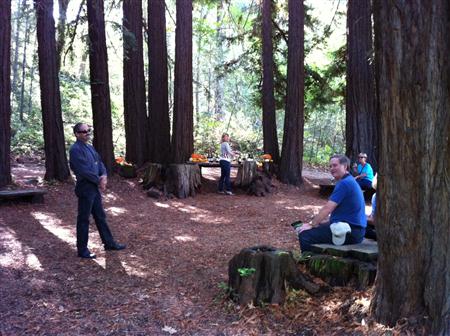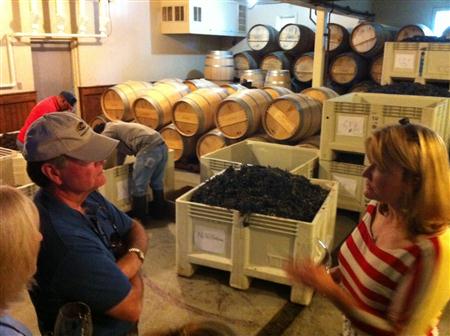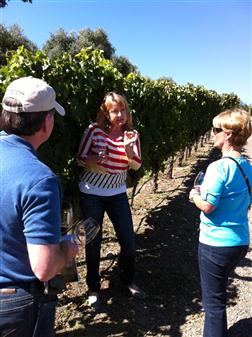 We also visited St Helena, a pretty little town, and Casa Nuestra, a winery not worth mentioning. We had visited Napa the first day, where we ate lunch, but it is not all that interesting. Then it was off to Sonoma the next morning.
Continue your tour - onward to Sonoma!
---