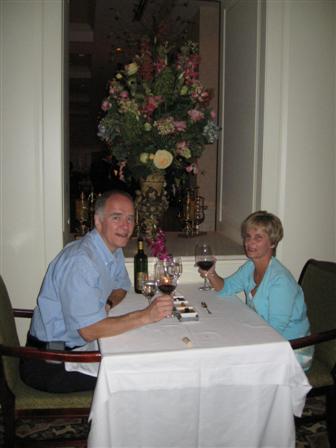 Fred and Kathy's Trip to The Biltmore House
Asheville, NC
August 2005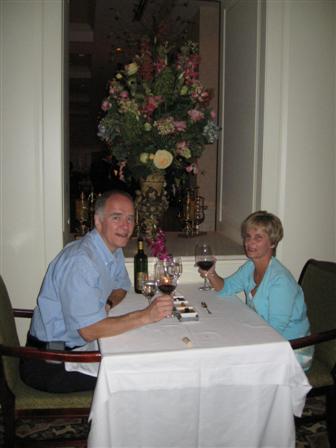 For my 59th birthday, Kathy gave me a trip to the Biltmore House, in Asheville, NC. Despite living in NC for nearly 25 years, we had never visited the Biltmore House; and when we finally did, we were suitably impressed!
We've seen numerous castles and mansions in Europe, yet we were still impressed by the 250-room Biltmore House. Most amazing: despite being completed in 1895, ten years after the first commercial power plant went into operation, the Biltmore House had electric lights and, believe it or not, an indoor swimming pool with underwater electric lights!
To the right, we are having dinner in the Inn's dining room -- very expensive, but extraordinarily good food, with only a small markup on the price of any Biltmore wine you wish to have with dinner. We chose their Reserve Cabernet Sauvignon and can certainly recommend it!
Here, then, are some highlights from our trip...
We decided that given our short two-day stay, we would be best off splurging by staying right on the Biltmore property in the fairly new Biltmore Inn. It was wonderful, and very convenient. Here are front and back view of the Inn: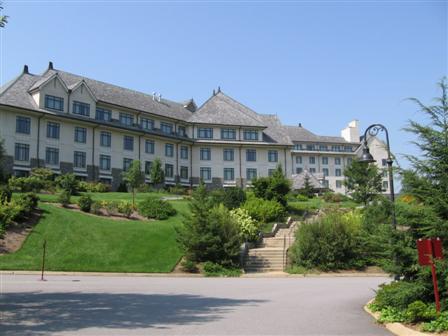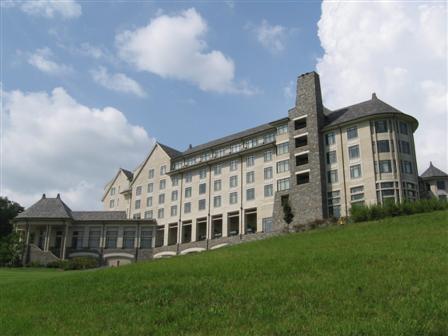 From the Inn, we walked down to the Winery the first afternoon right after we arrived, saving the Biltmore House itself for the next day. Here are some of the views along the way: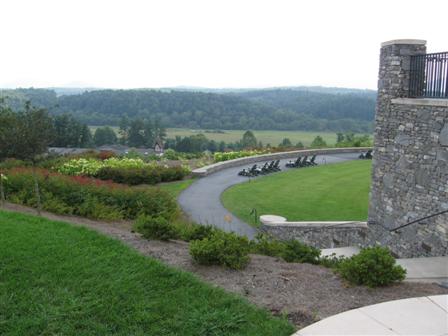 Arriving at the Winery, here is some of what we saw: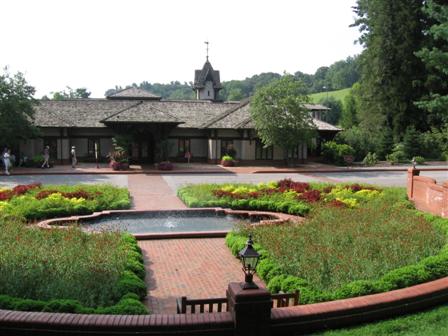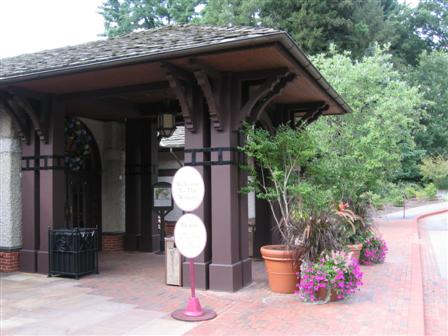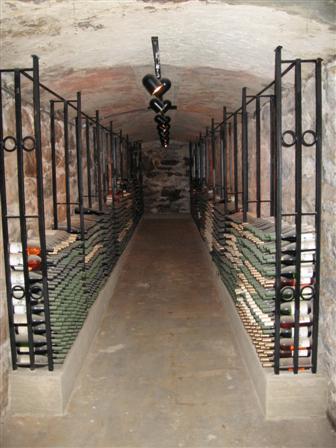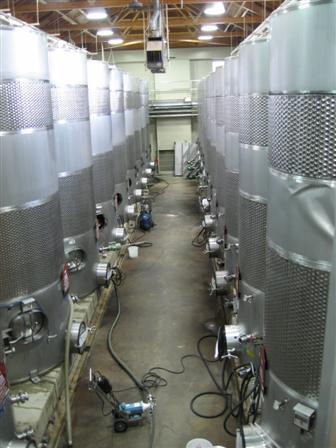 In the Winery, we took the standard tour and tasting, then signed up for a couple of free specialty tastings, one of which was chocolate and red wine, which was both informative and tasty! The tour ends up -- of course -- at the gift shop. We ate our first meal at the Bistro next to the winery -- very good food, but a bit noisy with lots of kids with their parents.
The next day it was on to the Biltmore House itself, via a shuttle bus. Here are front and rear views, followed by close-ups of the front. No photography is allowed inside the mansion.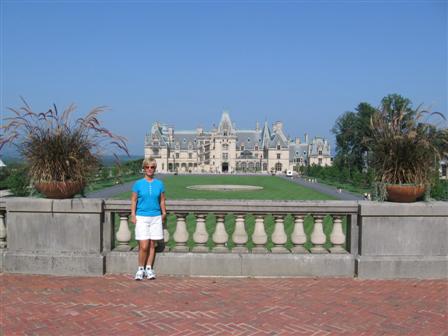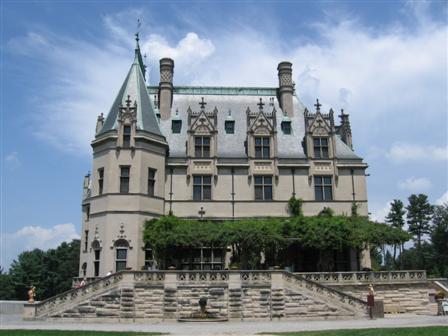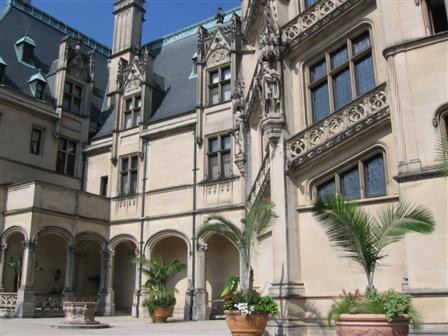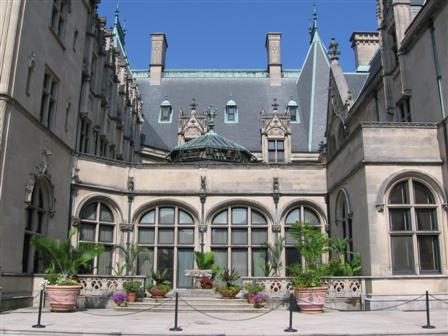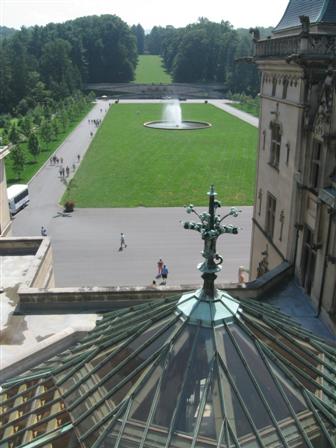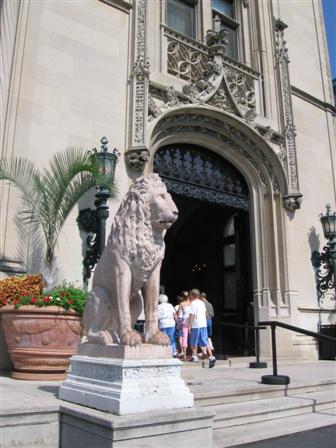 Later in the day, we walked to the Gardens.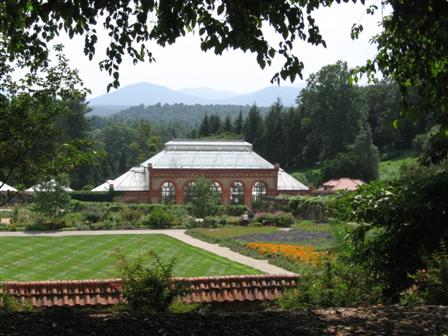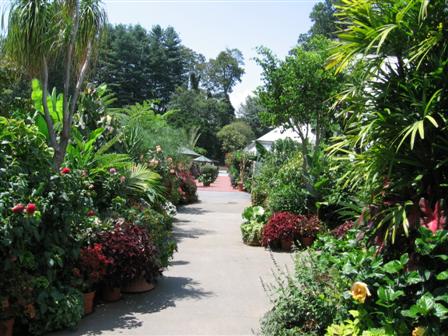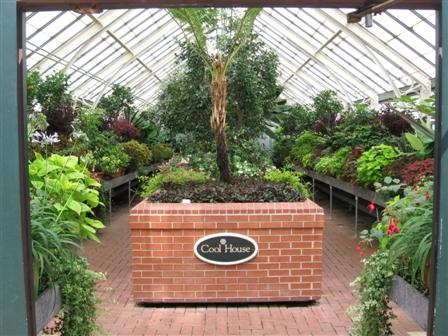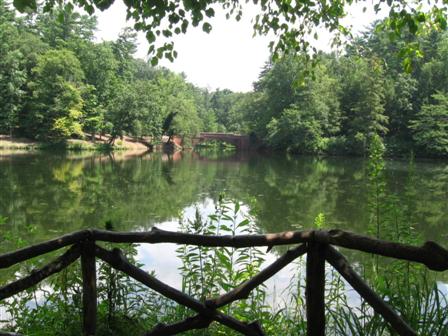 The End. Thanks for joining us!
---
If you enjoyed this page, perhaps you would like to see one of our other trips:
---