Fred and Kathy's Trip to Germany
May 2006
(Continued)
Heidelberg
We left the ship by bus to visit Heidelberg for a day. We started by visiting a castle (Kasse Schloss) above the city, returning to the center to shop and have lunch.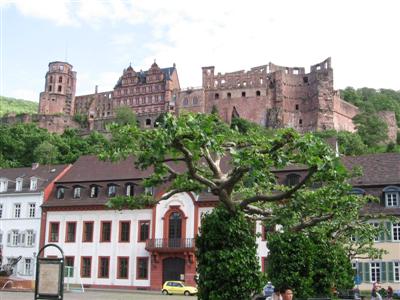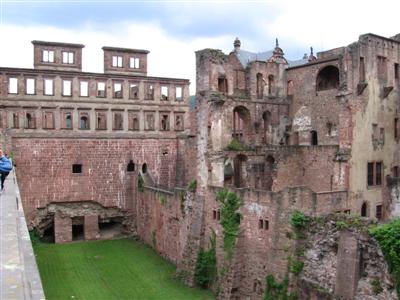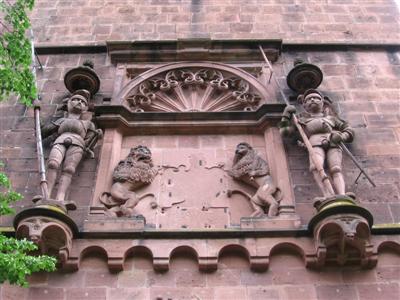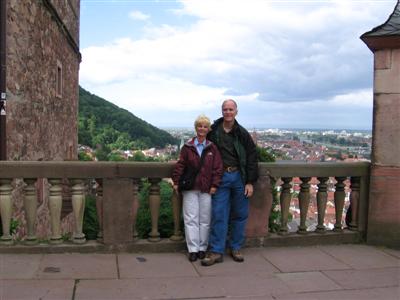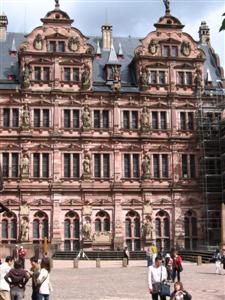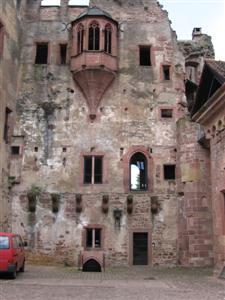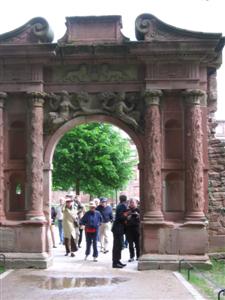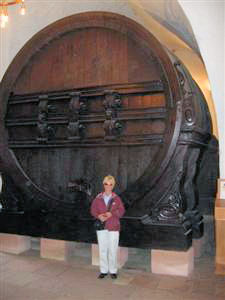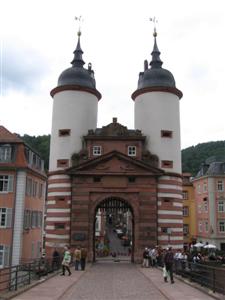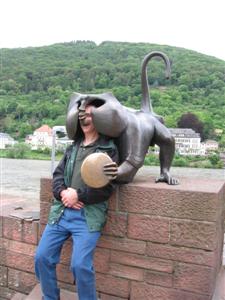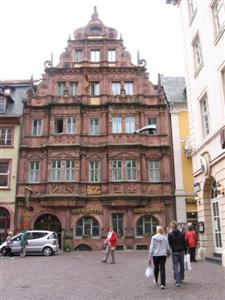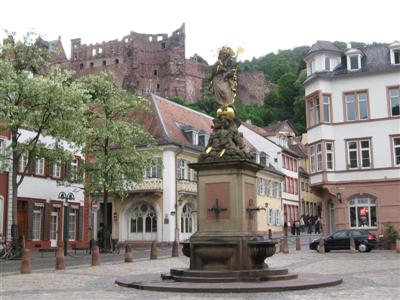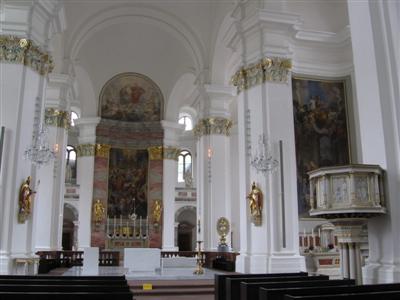 Strasbourg
The Rhine weaves between France and Germany at its start, and we paused for a visit to Strasbourg, France. It was a very picturesque, classic European town, bisected by a lovely canal with a tour boat which passed through a lock and required a drawbridge to part for its passage (below). This is a city worth visiting.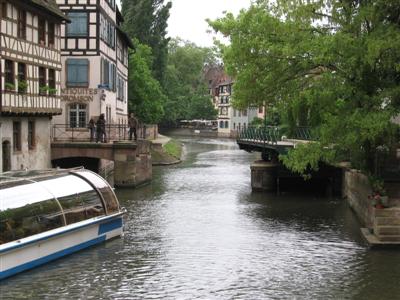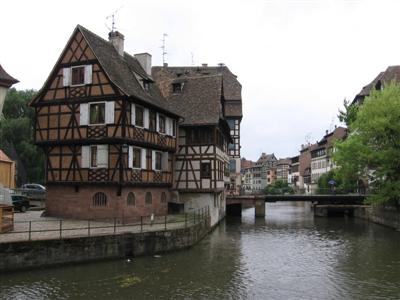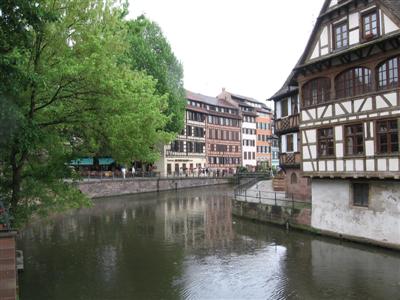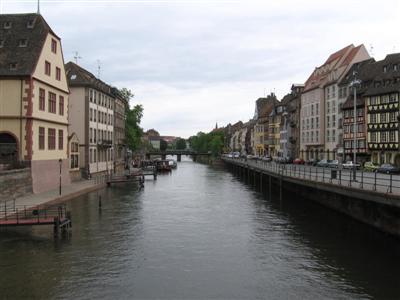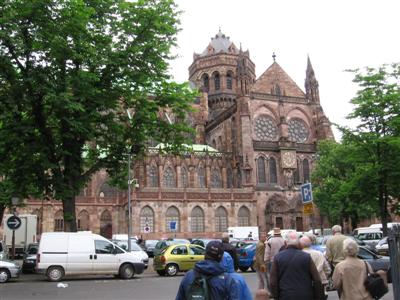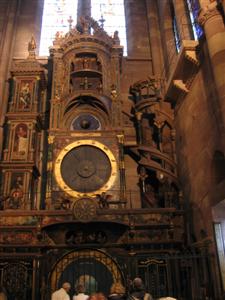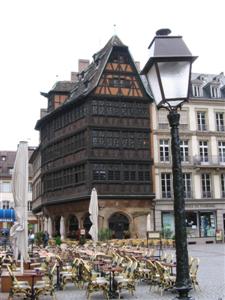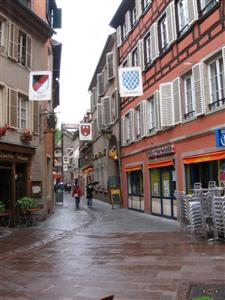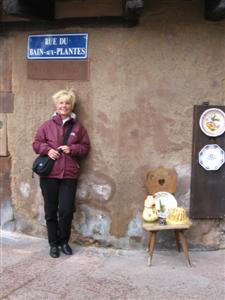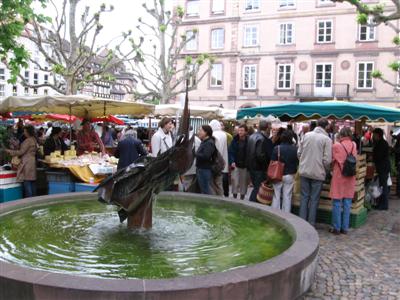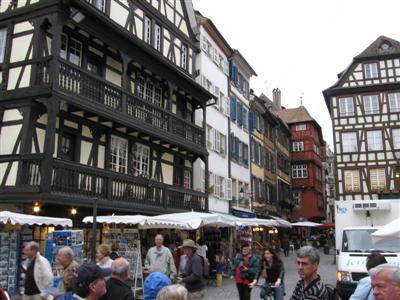 The Black Forest
The Black Forest is so-named for the darkness of the appearance of the trees in the area when seen in forest settings. We visited three towns: Zahringer, Freiberg, famous for its Romanesque cathedral, and Riquewihr, a German name for sure, yet in Alsace, France, demonstrating the influence of the Germans on these French border towns over the centuries. Riquewihr was perhaps the most picturesque European town we have ever visited, and we hope to return someday with more time.
Zahringer, a tiny mountain town: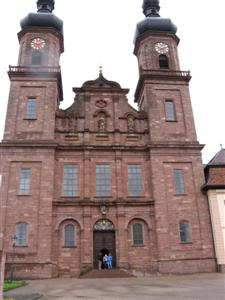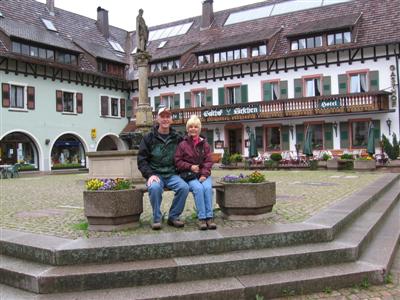 Freiberg: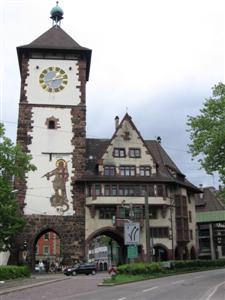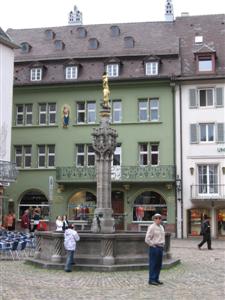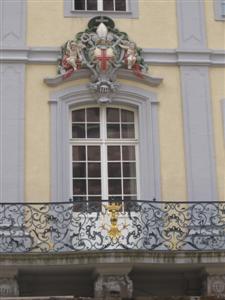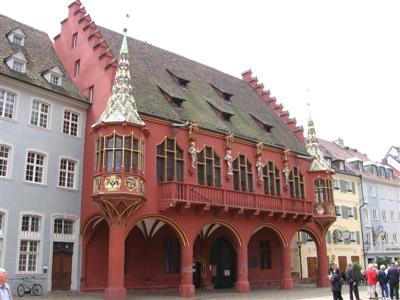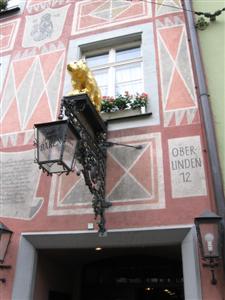 Riquewihr: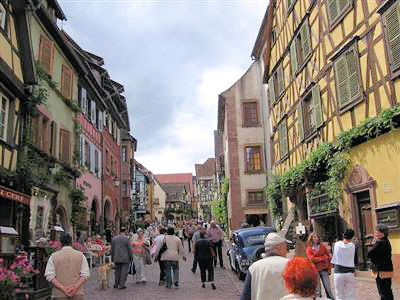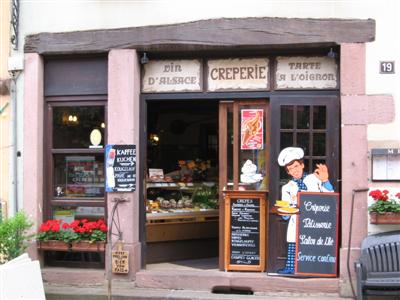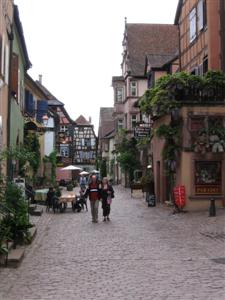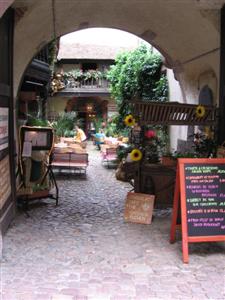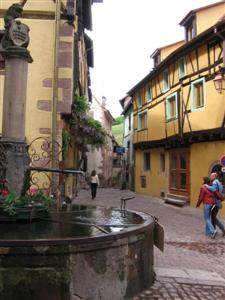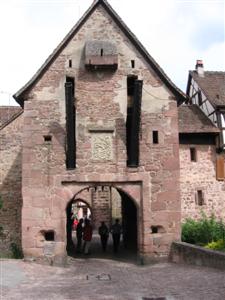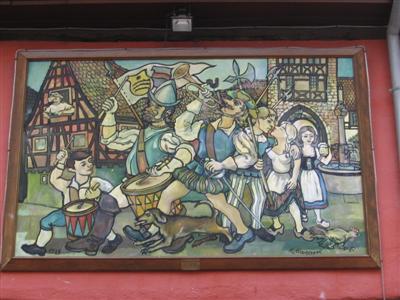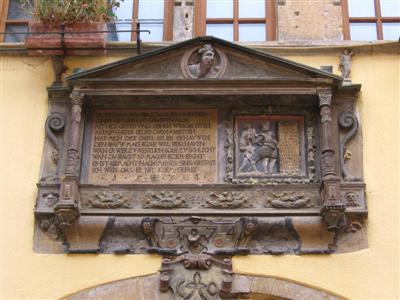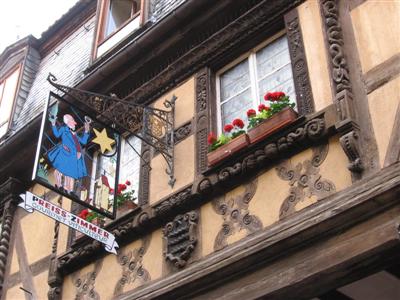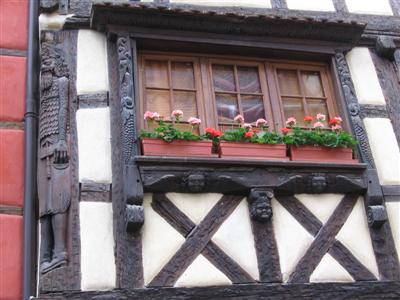 Basel
We ended our trip in Basel, Switzerland. We weren't impressed by the city, especially with the lack of shopping opportunities. The current at this point in the river was extremely strong, though, and that impressed us! The commercial vessels, far fewer than we had seen earlier, just crept by, their bows awash with the opposing current. It did occur to us that a trip with the reverse itinerary would spend less time traveling on the water (and this was confirmed by the captain), because you could go about 50% faster on average. It is an 800' drop from Basel to Amsterdam.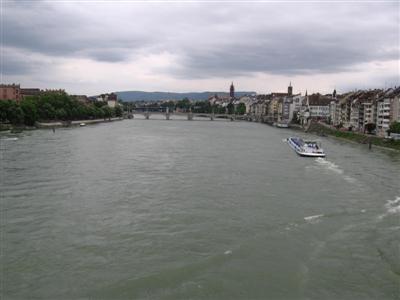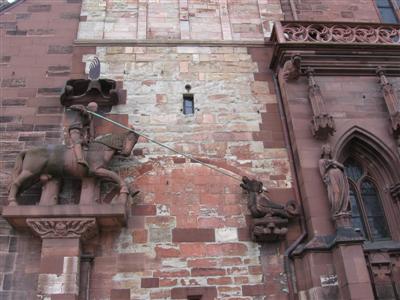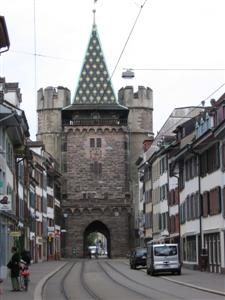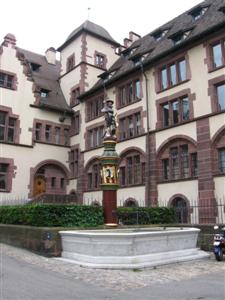 The Ship
The INTRAV ship we traveled on was the Rembrandt. Staterooms were small, but acceptable. After all, you basically only sleep there! The beds were pulled down from the wall storage unit in the evening by the staff. They were actually quite comfortable. Except when the ship was underway, it was pretty quiet. The entire ship's staff, but the way, was excellent. The top deck had comfortable lounge chairs, plus tables and chairs under a cover. All but two meals were served aboard ship with open seating at fixed times, casual dress. Most of the guests were over 55.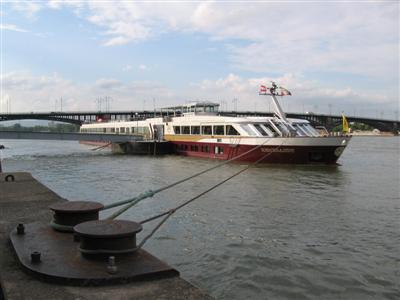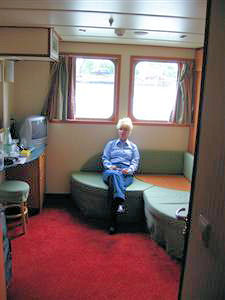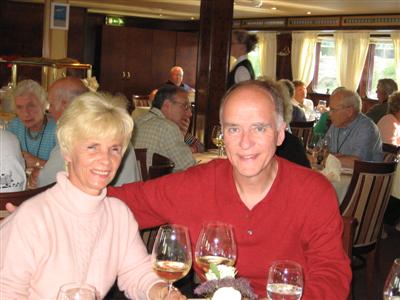 Summary
We enjoyed our trip. We would use INTRAV again. The food on the ship was generally outstanding, though the wine list could have been better, and we were surprised they didn't feature local German wines. Kathy and our traveling companions found the pace on the river was a little slow, especially at first, and we would have enjoyed more time off the ship. Fred was quite comfortable watching the beautiful countryside roll by, even in cloudy weather! We wouldn't rank this as our favorite trip (the French Rhone trip might win that award), but we did have a good time.
The End. Thanks for joining us!
---
If you enjoyed this page, perhaps you would like to see one of our other trips:
---